Sarah and Justin are delighted with the good start both Sophia and Joshua have made to their education since joining Bassingham Primary School. Their Mum, Sarah, says:
"I am really pleased with what they have achieved since starting and I am confident they are being given the best education possible and being helped to make progress."
Sarah and Justin moved Sophia from another school to join Year One at Bassingham when she was five years old. They had been impressed with the school ever since Sarah had started working there as an administrator in the school office. Sarah says: "I began working for the school two and a half years ago and was impressed. Sophia was already attending a different school and there was nothing wrong with it but we decided to move her as we felt that Bassingham would have more to offer. I took Sophia to look round and she really liked it so she started the following January in the middle of Year One."
Children say
Sophia says: "I like the after school clubs."
Joshua says: "I love Forest Schools."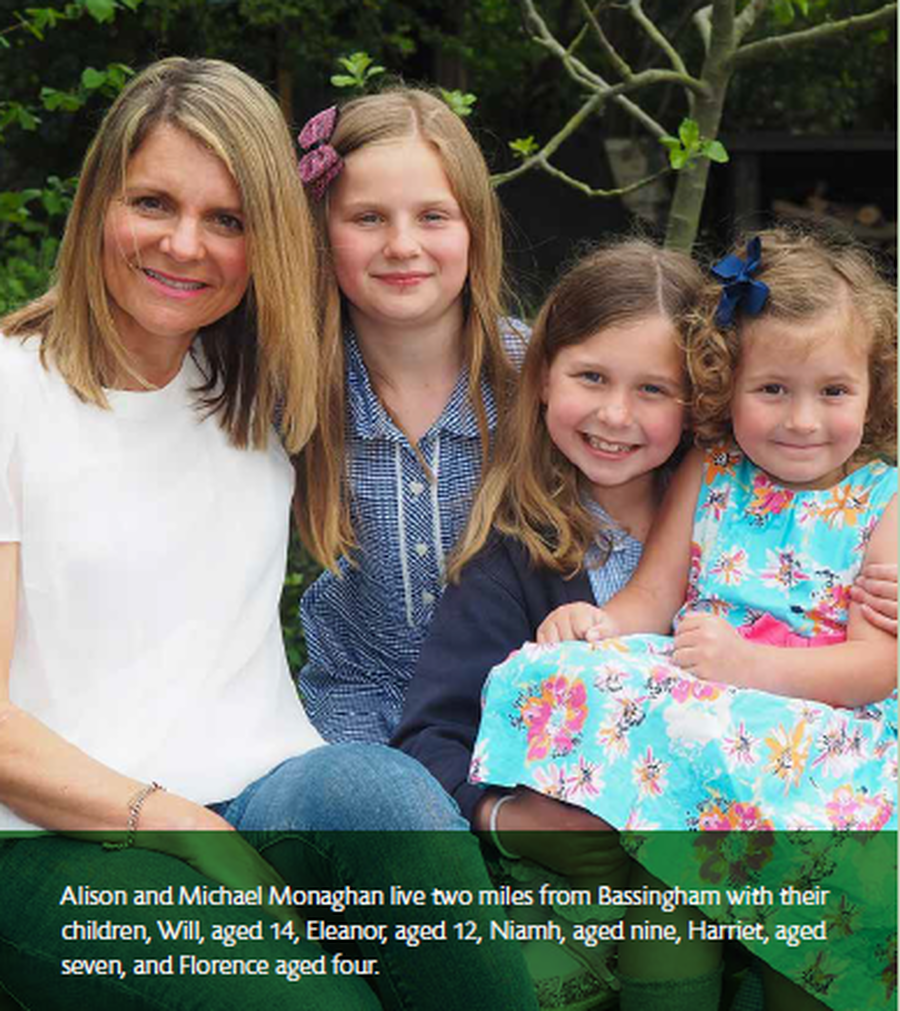 "When Will started he settled in straight away. He said goodbye to us at the school gate and was off. The reception teacher is wonderful. Her classroom is like an Aladdin's cave for the children and she makes all the lessons fun," Alison says. "They quickly realised Will was very bright and pushed him to try to get the best out of him. He is doing amazingly well at secondary school but I am aware it was Bassingham that gave him such a good grounding."
The youngest Monaghan, four-year-old Florence, has enjoyed attending pre school at Bassingham and is looking forward to going into the reception class in September. Alison says: "Although I will be very sad to see her growing up and starting school, I know she will have a wonderful time there. I wouldn't hesitate to recommend Bassingham to other parents looking for a good primary school. I would tell them that their children will have some wonderful experiences at the school. It is a very happy and welcoming atmosphere, the staff are all caring and dedicated and will always find the time to speak to you. The head teacher is very approachable and the wonderful ladies on reception are always helpful."
Children say
Niamh says: "I love my school and feel very safe there. It's a great place to be.
Harriet says: "The teachers are all very kind and I have lots of lovely friends to play with at school."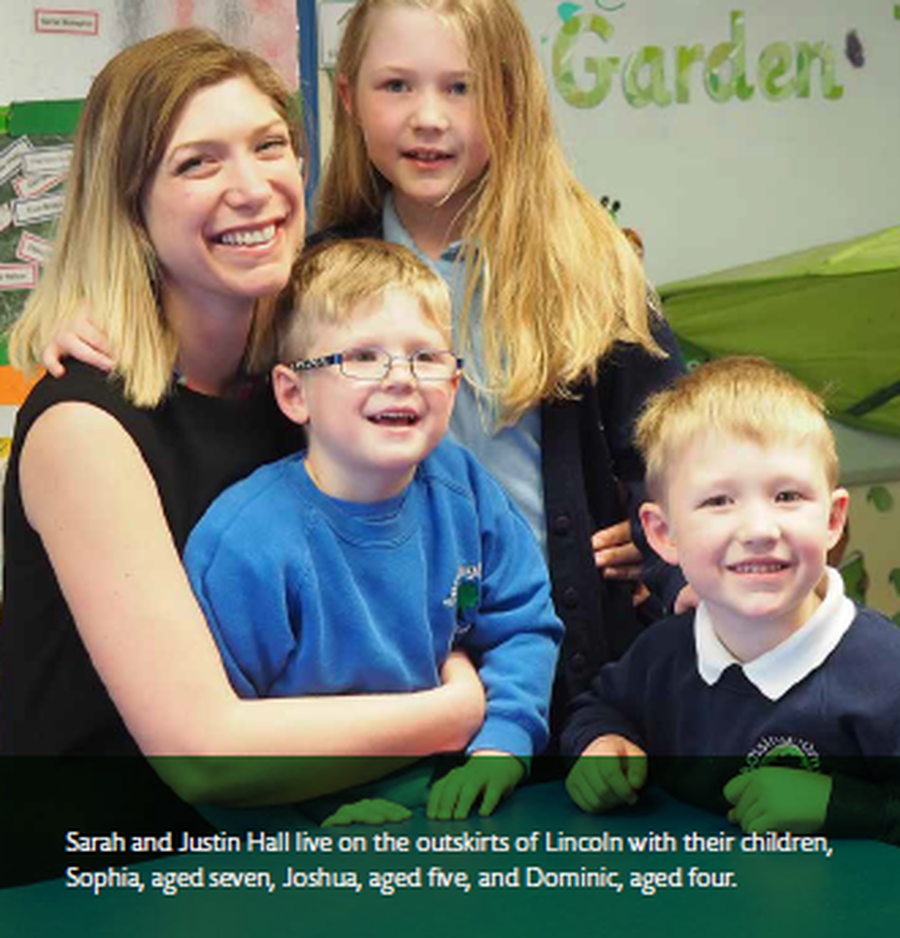 Oliver particularly enjoyed going on residential trips when he was older and has some happy memories of adventure holidays with the school, Judy says. "The children are given extra responsibilities when they get to Year Six. Oliver
was assembly monitor and he was also part of the group of boys responsible for putting up the stage for plays and concerts. He enjoyed the lunchtime and after school clubs in cookery, chess, film, gardening and netball while he was
at the school."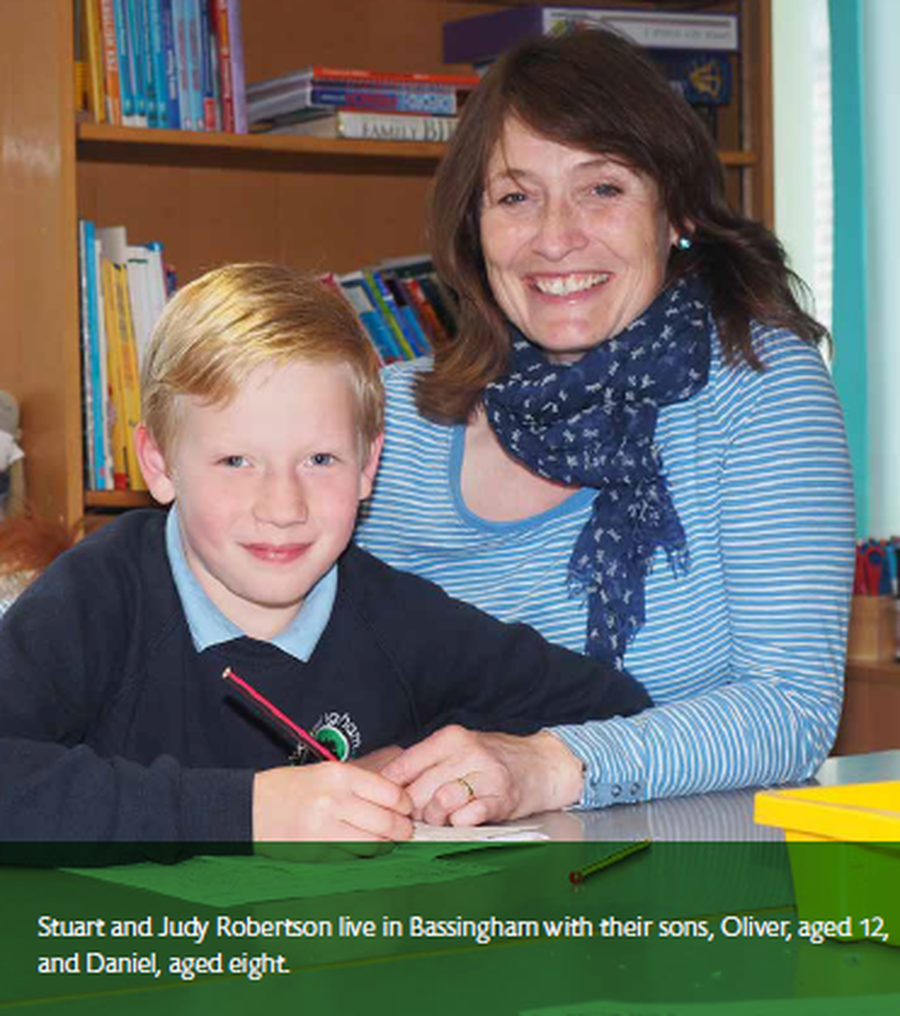 Now he is older, Daniel enjoys Science and learning the piano at school. "The children are also encouraged to work at home, accessing activities on the computer from reading and Maths websites," Judy says. "All the staff are very friendly and helpful and are dedicated to helping the children succeed. They are always welcoming to parents and willing to listen to anyone who has issues to raise."
Children say
Oliver says: "I enjoyed doing the sound and lighting for plays when I was at
Bassingham."
Daniel says: "I enjoy doing Maths and Art at school."